Adobe® Acrobat® Features at a Fraction of the Cost
Create secure, compressed PDFs for peanuts!
Solid PDF Creator's compression features let you create smaller PDFs suitable for Web display or e-mailing. Password security allows you to protect confidential information. You get the most essential PDF features without the complexity or cost.
Optimering
Minska filstorlek. Undvik stora PDF-dokument med hjälp av våra komprimeringsalternativ. Optimera filstorleken för webb eller för utskrift, utan att det försämrar kvalitéten.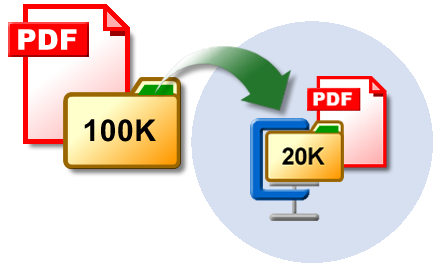 Lösenordskydda dina PDF-dokument
Lösenords-skydda dina PDF-dokument. Du kan kontrollera vilka som kan öppna, redigera, kopiera, skriva ut eller kommentera ditt PDF-dokument.