Adobe® Acrobat®-Features zu einem Bruchteil der Kosten
Create secure, compressed PDFs for peanuts!
Solid PDF Creator's compression features let you create smaller PDFs suitable for Web display or e-mailing. Password security allows you to protect confidential information. You get the most essential PDF features without the complexity or cost.
PDF-Optimierung
Reduzieren der Dateigröße. Verkleinern Sie Ihre PDFs mit unseren Komprimierungsfunktionen. Sie können die Dateigröße für das Web oder zum Drucken optimieren, während die Qualität beibehalten wird.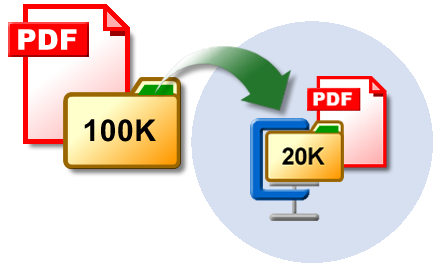 PDF-Kennwortschutz
Kennwortgeschützte PDFs. Sie können festlegen, wer Ihr Dokument anzeigen, bearbeiten, kopieren, drucken oder kommentieren kann.