Adobe® Acrobat® Features at a Fraction of the Cost
Create secure, compressed PDFs for peanuts!
Solid PDF Creator's compression features let you create smaller PDFs suitable for Web display or e-mailing. Password security allows you to protect confidential information. You get the most essential PDF features without the complexity or cost.
PDF Optimization
Reduce File Size. Keep your PDFs small with our compression options. Optimize file size for Web or print while preserving an appropriate level of quality.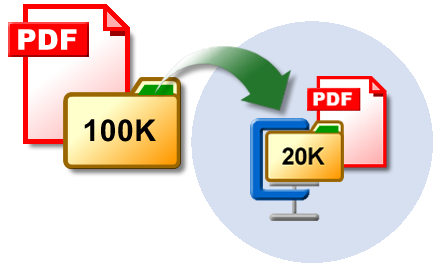 PDF Password Protection
Password-Protect your PDFs. You can restrict who can view, edit, copy, print or add comments to your document.