Adobe® Acrobat® Features at a Fraction of the Cost
Create secure, compressed PDFs for peanuts!
Solid PDF Creator's compression features let you create smaller PDFs suitable for Web display or e-mailing. Password security allows you to protect confidential information. You get the most essential PDF features without the complexity or cost.
PDF 최적화 기능
파일 사이즈 축소하기. 몇 가지 압축 옵션을 통해서 PDF 파일의 크기를 줄일 수 있습니다. 웹상에 올리기 위한 파일 크기의 최적화도 가능하며 적절한 수준의 품질을 유지하면서 인쇄도 할 수가 있습니다.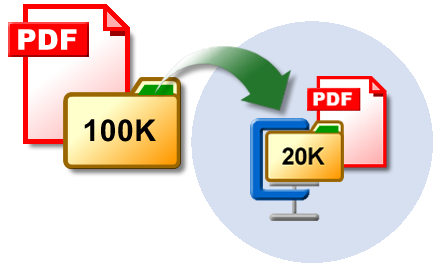 PDF 패스워드 보호기능
여러분의 PDF를 비밀번호로 보호하십시요. 파일에 대한 보기, 편집하기, 복사하기, 프린트하기나 더하기 명령에 관한 모든 권한을 설정할 수 있습니다.